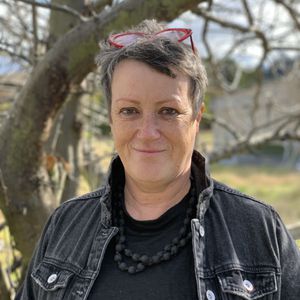 About
Denise is a new member of the team and brings with her a wealth of experience from many fields. She has been passionate about real estate since purchasing her first property in 1985. A life long passion is now being realised as she is working as our new office manager.
When not at work she is restoring properties and spending time with her large family and much adored grandchildren.
Contact
"Highly recommended"
Christina is the best! She was thorough and professional and great to work with. She was honest and forthright - no games. She has great knowledge of the area. She kept us informed all the way through. We felt like we were her only client and important to her. I would highly recommend Christina for your next property purchase 😊
- Sandy & Gordon Mackenzie
Little Hartley
---
"Purchase of little Bindo handled by Christina"
Very professional young lady.
Made the whole process a breeze.
Prompt responses to our many queries. Would definitely recommend her services as a real estate agent. 5 star service
- Cassandra & Darryl Pearson
Hampton
---
"Wonderful Service."
Christina was wonderful to deal with and kept us informed through the whole process.
- Josie
Hartley
---
"Selling for the first time, was made incredibly easy"
As part of the Hartley Realty team, Christina was amazing with helping my parents and I sell our property. Circumstances were a little difficult for us, as we had such an attachment to the home, and my parents had relocated overseas, but Christina made sure to stay in touch every step of the way and guide us through the process which made it seamless and much easier than we could have ever hoped for. The kindness and knowledge that the whole team hold is absolutely invaluable, and having them work with us to sell our property made sure that at the end of the day, we got the best deal we could have hoped for.
- Allie on behalf of Neil & Liwayway
Lithgow.
---