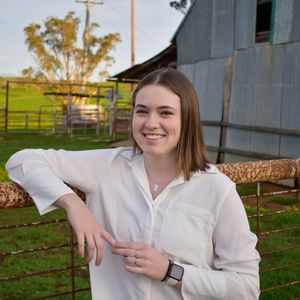 About
Christina has lived in the Hartley region since a young child and knows the area very well.

She dedicates her time at the office to maintain our advertising, website and communication with our vendors, buyers and other relevant parties.

In her free time, Christina enjoys educating her horses in many disciplines and working on her vintage vehicles. She is also an active member of NSW Rural Fire Service.

Christina has completed Certificate IV in Property Service (Real Estate) and Stock & Station.
Contact
"Selling for the first time, was made incredibly easy"
As part of the Hartley Realty team, Christina was amazing with helping my parents and I sell our property. Circumstances were a little difficult for us, as we had such an attachment to the home, and my parents had relocated overseas, but Christina made sure to stay in touch every step of the way and guide us through the process which made it seamless and much easier than we could have ever hoped for. The kindness and knowledge that the whole team hold is absolutely invaluable, and having them work with us to sell our property made sure that at the end of the day, we got the best deal we could have hoped for.
- Allie on behalf of Neil & Liwayway
Lithgow.
---