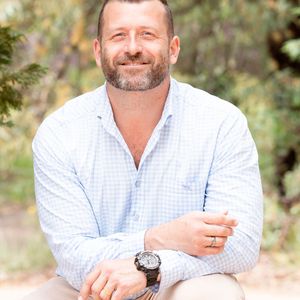 About
Johan Nilsson is the Director of Hartley Realty & Lifestyle Properties - HARTLEY. His experience is vast, from residential to large commercials and various farming land.
Johan's commercial business development and sales background ensures maximum exposure and results. His key strengths are marketing, negotiations and deal closures.
Johan has exceptional attention to detail, his friendly nature and enthusiasm makes him approachable. He is working only for you to achieve the best possible result for the sale of your property.
Specialties
Licensed Real Estate Agent
Specialising in
Rural & Residential Sales
Property Management
Commercial Sales
Hobby Farms
Lifestyle Properties
Community Involvement
Johan is an active member of the Rural Fire Service and a retained Fire Fighter with Fire + Rescue NSW.
Contact
Properties listed by Johan Nilsson
"Thank you."
I purchased a property which Hartley Realty was advertising. They were professional and helped me enormously through out the whole procedure. They went out of there way to help me ,even answering the phone on a Sunday night and sorting things out.
I am very impressed with Hartley Realty and would not hesitate in recommending them.
Thank you very much Hartley Realty.
- Robert
South Bowenfels
---
"Thanks again."
I would like to thank all involved at Hartley Reality and Lifestyle for the effort put in to securing the purchase of my property.Being kept informed of developments when there were problems as well as solving them was appreciated. Local knowledge and involvement in the community is always the foundation for a successful business and I hope to maintain a relationship with yours into the future . Thanks again.
- David Raine
Rydal
---
"Excellent Service"
Dealing with Kristie & Johan took all of the stress out of selling my property, found them both helpful & professional would not hesitate in recommending them to anyone.
Thank you !
- Joel G.
Wallerawang
---
"Smooth As Silk"
Moving a 95 year old is fraught with drama at the best of times. Kristie and Johan were simply wonderful. We sold quickly and the whole process ran like clockwork. The personal service was excellent and they all deserve medals for the way they dealt with a very cantankerous 95 year old. Well done Hartley Realty.
- Mike
Good Forest
---
"Very efficient"
We found Johan to be very honest in his appraisal of the property; knowledgeable about best marketing methods and advice as to presentation of the property; an excellent negotiator and communicator.
Highly recommend Hartley Realty & Lifestyle Properties.
- AnnettePoston-Gilbey
Lithgow
---
"Personalised Service."
"I would strongly recommend Hartley Realty to anyone wishing to sell their home. Johan and Kristie really listened to our needs and took the time to find out what was unique and special about our property. Unlike other local agents they were able to offer a flexible and personalized service. Ultimately this was reflected in the price we achieved, which far surpassed values predicted by other leading agents in the area!!!!
Thank you Hartley Realty!
Justin and Michael"
- Justin and Michael
South Australia
---
"Professional Service."
"I sold my property in Megalong Valley through Hartley Realty & Lifestyle Properties in September 2017, and couldn't have been happier with the service and support provided by Johan and Kristie.
All meetings and correspondence with the team at Hartley Realty were professional and well organised. Inspections were arranged well in advance and at the most convenient times. The advertising and promotional material they generated was first class and I believed helped us achieve a sale price that was very acceptable.
I do not hesitate in recommending the professional Real Estate services of Hartley Realty and wish Kristie and Johan all the success in the future.
Thanks again
David"
- David
Bathurst
---
"Honest and trustworthy."
"In January of 2017 my mother, husband and I decided that we would like to buy some acerage in Little Hartley with the idea of building a home together that would cater to all our needs and dreams.
We stumbled over a block that we instantly fell in love with and this is when we first met Johan Nilsson who was the real estate agent at this time. Upon our very first meeting with Johan we all knew that we could trust him and all felt at ease in dealing with him. Johan always went out of his way to help us and find out all the answers to our many questions. For those things Johan could not immediately answer he would directly follow up on and get back to us promptly without need for reminding. Johan's dealings with us as buyers had the right balance between friendliness and professionalism.
He is a local to the area and it easy to see that his love for the local area makes him passionate about his work and dealings with people.
Johan supported us with our purchase of the property from start to finish and we would warmly recommend his real estate services to anyone without hesitation.
Thanks Johan and we look forward to working again with your services some time in the future. Mandy and Henrik"
- Mandy and Henrik
Little Hartley
---