Principal L.R.E.A. C.I.P.S.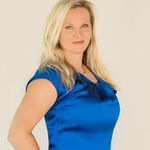 About
Kristie has worked in the Real Estate industry internationally and throughout Australia. Kristie is one of very few Australian Certified International Property Specialists (C.I.P.S) with a network and clientele in Australia and overseas and an active member of the National Association of Realtors. Kristie thoroughly wants you to enjoy your experience with her so she does everything required to help make that happen. You will find her uniquely sophisticated service to be thorough, efficient, accommodating, personalised and professional.

Call Kristie today to find out just how profitable and enjoyable your next property transaction can be.
Specialities
L.R.E.A C.I.P.S member of NAR
Rural & Residential Sales
Hobby Farms
Lifestyle Properties
Holiday Letting
Community Involvement
Kristie is an active member of the Rural Fire Service.
At our agency we firmly believe selling should be simple. Buying and Leasing should be exciting. Living should be fabulous!
Contact
"Thanks!"
My sister and I were quite nervous about selling our family home. It was a stressful context - we were acting as power of attorney for our mum, who was reluctantly moving to residential care with dementia. We had limited experience with real estates, and both of us were living quite far from the property. Id heard some good things about Hartley through a friend of a friend, but my sister was thinking we should go with the big names, well known local agents.
When Mum and I met Johan and Krsitie we had a really good feeling about them. I was impressed with their appraisal and plans, they were really lovely people, but my sister still had some doubts.
It took only about 3 weeks from meeting them to selling the home. The Hartley team listened to our concerns and were great communicators all the time. They provided expert knowledge when we had legal, financial and contract questions, they engaged the market really well. Being so far from where it was happening it was great to have a team who were strong at communicating and available to go the extra mile, even during their own major life stressors. Hartley were flexible and understanding about open days and showing people around the home, taking great care not to impact too much on mums routine and life, and we didn't feel any pressure at all from them.
We couldn't have been happier with the perfect balance of care and sensitivity, honest, genuine hard work, and expert knowledge. Im so glad I talked my sister into working with Kristie!
- Keelin & Renny
Blackheath
---